SEO Case Study: Foot Relief - Transforming
Foot Relief is a renowned foot reflexology center based in Chennai, offering exceptional services to its clients. This case study explores how our collaboration with Foot Relief in 2020, amidst the challenges of the COVID-19 pandemic, helped revive their business and establish a strong online presence.
When we began working with Foot Relief, the brand was grappling with a significant loss of customers due to the pandemic. Recognizing the importance of online visibility, Mani Kanata, the brand owner, sought our expertise to enhance their online presence.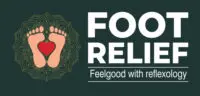 As an Award winning SEO Agency in Chennai. Here is what we did
We implemented a comprehensive SEO strategy, focusing on both organic and local search optimization, to drive targeted traffic and increase customer engagement. By leveraging the power of search engine optimization, we aimed to rebuild Foot Relief's customer base and establish them as a leading foot reflexology center in Chennai.
We're always here to help you with any questions or concerns you may have. Our customer service team is available 24/7 to assist you.
Within four months of implementing our SEO strategies, we witnessed a remarkable increase in organic traffic. We developed and optimized multiple landing pages, targeting high-volume keywords to attract potential customers. Additionally, we emphasized building high-quality backlinks and incorporating relevant internal links. Regularly updating fresh and engaging content, including blogs, further contributed to increased user engagement.
Our efforts yielded significant results, with the organic traffic surging from nearly 100 visitors per month to a remarkable 700 visitors per month within the initial four-month period. The increased visibility and engaging content on the website attracted more readers and, subsequently, increased footfalls to Foot Relief's physical center.
Recognizing the potential of local search, we prioritized optimizing Foot Relief's online presence for local searches. Through meticulous local SEO strategies, we achieved excellent results within a month. The increased visibility in local search results led to a substantial increase in inbound calls and appointment bookings. Foot Relief started witnessing an impressive footfall of 1,000 visitors per month
With the tremendous growth in customer base and brand recognition, Foot Relief opened new centers within a year of our collaboration. Currently, they boast six branches across Chennai and are the leading foot reflexology center in the city. The success story of Foot Relief showcases the power of effective SEO and strategic online presence in transforming a business.
The partnership with Foot Relief exemplifies the impact of a well-executed SEO strategy in reviving and expanding a business. Through targeted organic and local SEO efforts, we successfully elevated Foot Relief's online visibility, resulting in increased footfalls, customer engagement, and brand recognition. The transformation of Foot Relief from struggling to thriving is a testament to the effectiveness of a comprehensive SEO approach.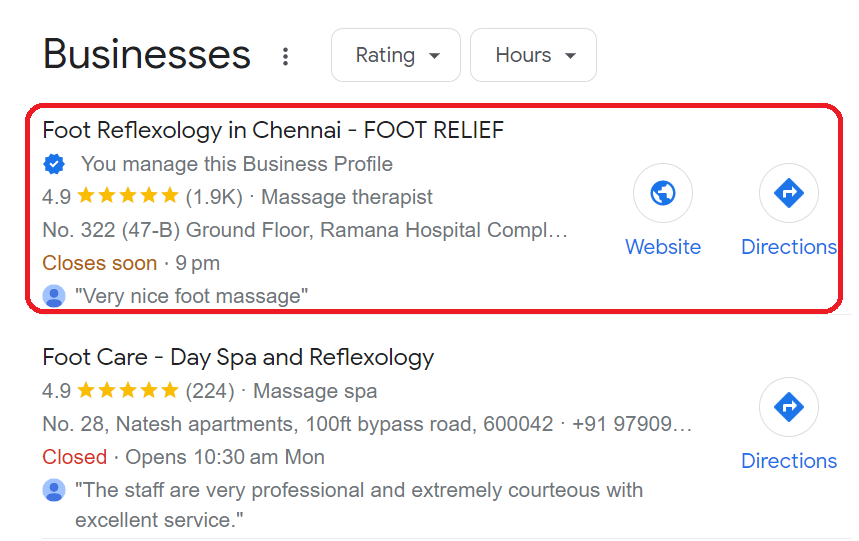 We're always here to help you with any questions or concerns you may have. Our customer service team is available 24/7 to assist you.