Welcome To Our SEO Agency in Chennai
Are you looking to improve your website's online visibility and attract more customers? Look no further than our SEO Company in Chennai. We specialize in helping businesses like yours achieve higher search engine rankings and drive more traffic to their websites.
An Award-Winning SEO Agency in Chennai!
At our agency, we take a comprehensive approach to SEO. We begin by conducting a thorough analysis of your website and identifying areas for improvement. From there, we develop a custom SEO strategy tailored to your business and your goals.
Our team of SEO experts uses the latest tools and techniques to optimize your website for search engines. We focus on both on-page and off-page SEO factors, including keyword research, content optimization, link building, and more. We also stay up-to-date with the latest industry trends and best practices to ensure your website stays ahead of the competition.
Our Leading Brand Collaborations & Partnerships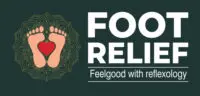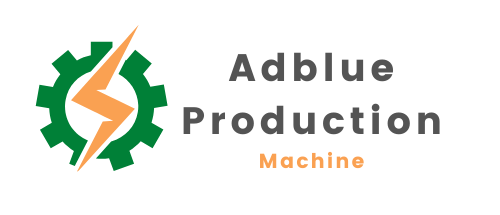 Let's Grow
Bigger
Together
Better
Growth Of Organic Traffic For Brands That Trusted Us
I am extremely satisfied with the services provided by Digital foaster. Their team of experts is professional, knowledgeable, and always delivers on time and with in budget. They helped me recover from a Google penalty and improve my local SEO. I highly recommend Digital Foaster to anyone looking for top-notch SEO services in Chennai
Mani - Foot relief
We were struggling to increase our website traffic and improve our search engine rankings until we found this digital marketing agency. Their SEO strategies and tactics helped us achieve our goals and improve our online visibility. They are a great team to work with!
CEO- Evr power
Digital Foaster has been an exceptional partner for our SEO requirements. Their understanding of the digital marketing landscape and their transparent communication have been invaluable. Despite being in a highly competitive industry, they were able to deliver impressive rankings for us in a short period of time. We highly recommend Digital Foaster for their professionalism and expertise.
Raju
I am thoroughly impressed with the work done by this professional SEO company in chennai. From start to finish, the team was dedicated to delivering a top-notch website that exceeded our expectations. Not only did they provide excellent support throughout the process, but within just two months, we saw a remarkable 53% increase in website traffic. I highly recommend this company to anyone looking for expert SEO services.
Mansi
Contact us Today To
Better
Grow
Bigger
We're always here to help you with any questions or concerns you may have. Our customer service team is available 24/7 to assist you.
Frequently Asked Questions
How do you measure the success of your campaigns?
At our agency, we use a variety of metrics to measure the success of our campaigns, including website traffic, conversion rates, click-through rates, and social media engagement. We also analyze the data to make informed decisions about how to optimize future campaigns.
What sets you apart from other digital marketing agencies?
Our agency prides itself on our personalized approach to digital marketing. We take the time to get to know our clients and tailor our strategies to their unique needs and goals. We also prioritize transparency and communication, keeping our clients informed every step of the way.
How do I get started with your digital marketing agency?
Getting started with our agency is easy. Simply reach out to us via our website or give us a call, and we'll schedule a consultation to discuss your needs and goals. From there, we'll create a customized strategy and get to work.
Which is the best digital marketing company in Chennai?
Choosing the best digital marketing company in Chennai depends on your specific needs and goals. We recommend doing research, reading reviews, and reaching out to multiple agencies to find the best fit for your business.
How much does digital marketing cost?
The cost of digital marketing varies depending on the scope and complexity of the campaign. We offer customized pricing options based on each client's unique needs and budget.
What Key Factors Should Be Considered When Choosing A Digital Marketing Company In Chennai?
When choosing a digital marketing company in Chennai, it's important to consider factors such as experience, expertise, pricing, communication, and transparency. Look for an agency that has a track record of success, specializes in your industry, and prioritizes your unique needs and goals.